A Fax to Email Service – What Can it Do for Your Business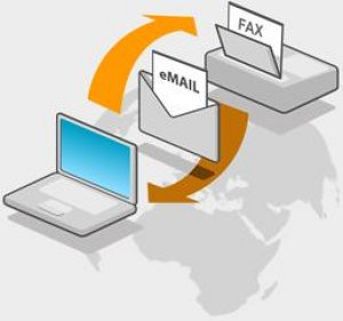 The fax technology has improved by leaps and bounds and you no longer need a fax machine to send and receive faxes. Today, we have a fax to email service that doesn't involve the use of fax machines. Let's learn about this new fax technology and what it can do for your business.
Save Money
Every organization is looking for ways to reduce wasteful expenses. Offices that still use traditional fax systems have to spend money on dedicated telephone lines, fax machines, paper, ink, and toners
When you use cloud-based fax service you don't need dedicated telephone lines, fax machines, paper, ink, and toners. This means you save money that would be otherwise spent on these things.
For cloud-based fax service, you only need a broadband connection. You can send and receive faxes from your computer or any other compatible device with an internet connection like your smartphone.
Freedom to Send and Receive Faxes from Any Place
Traditional fax systems bind you to office or places where fax machines are placed. It means you have to physically present near a fax machine to send and receive faxes. This does not apply to fax to email service
You can use online fax services from any computer with an internet connection and even from a smartphone. Such service offers exceptional portability and gives you the freedom to send and receive faxes from any place. This feature is quite useful for organizations which have remote employees.
Easy to Set Up
In traditional fax system, you need a dedicated phone line, fax machine and supplies like paper, ink, and toners to start faxing. On the other hand, setting up an online fax service is faster and easy. All you have to do is sign up for service and a fax number is allotted to your organization almost instantly.
In a fax to email service, there is no waiting time and once you have your fax number allotted, you can start sending and receiving faxes the next moment.
Better Security
In cloud-based fax service, incoming faxes are stored on an online server. Only the recipient gets a notification in an email about the fax received. When the user clicks the link in the email, a secure connection is established between your browser and cloud server and the fax document is opened in a browser tab which only the user can see.
Since the faxes received are encrypted, they are not treated as regular or spam email by your email service provider. So, there are fewer chances the fax received would be blocked or categorized as spam.
More Privacy
When you use a traditional fax system, you have to be careful about prying eyes that may see the confidential document. With cloud-based fax service, the fax is sent to email and only the user can see it.
More Organized
Businesses need to preserve communication for future references. In some industries, it is a legal requirement to store copies of the communication and legal documents and produce them before courts in legal cases.
Maintaining and managing paper records can be a difficult task and it would be tough to find the exact fax from a pile of papers when needed. Cloud-based fax service makes fax management easy.
Since the faxes are stored digitally, organizations can tag them and retrieve them easily when required. Also, the management of digital documents is quite easier than paper documents.
No Software Required
Businesses need to purchase licenses for any software they use. In the case of cloud-based fax service, there is no software installed on the computer to access the fax service.
Organizations only pay for the services. The service provider bears the responsibility of maintenance and software upgrades that reduces costs for businesses.
No Busy Signals
One of the problems with traditional fax system is busy signals. Many times the fax machine has to redial numbers repeatedly to get the fax through.
Such things do not happen with cloud-based fax service. The sender won't hear any busy signal and the fax is directly sent to the email.
Thus you can see fax to email service provides unmatched flexibility and security at lower costs in comparison to traditional fax systems which is important for business growth.