Benefits of Hiring a Digital Marketing Agency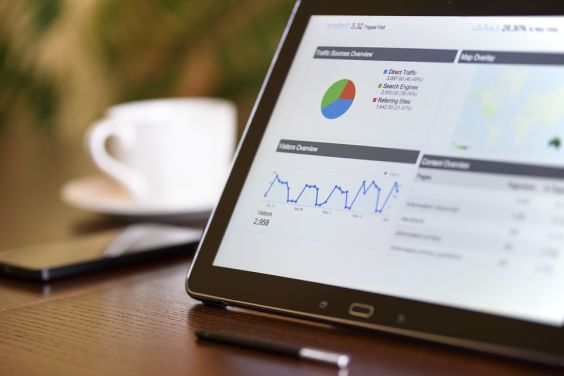 Irrespective of the nature of your business, digital marketing can help you reach the right audience. With almost everyone now searching for products and services online, it has now become essential for businesses to have a digital marketing strategic plan in place.
Digital marketing is a long-term strategy with several short-term goals in place. It consists of different components requiring specific expertise to effectively utilize them for optimum business growth. For this reason, it can be extremely beneficial to hire an agency to carry out the digital marketing tasks of your business.
Here are the benefits of hiring a digital marketing agency.
Expertise and Skills
Digital marketing comprises of several components that need to work seamlessly for it to be really compelling. These components such as content marketing, SEO, social media marketing not only support each other but also hold their own.
The content strategy in itself needs to be so broad for most businesses that it requires an entire team of writers, editors, analysts, and SEO specialists for the work to be effective. Other components also require specific content to drive the strategy forward. For instance, social media or SEO efforts require targeted content depending on the nature of the business as well as the marketing platforms and territory under consideration. A China digital marketing agency will have better expertise to market your products or business in this specific territory. They can help formulate digital marketing strategy as needed for efficient business growth in China. It takes time and efforts to develop such expertise. Hiring a digital marketing agency can give you access to a team of experts to handle the work persuasively.
Cost-Effective
Outsourcing the work to an agency can help you save costs on your marketing budget. Hiring an entire team of in-house digital marketing experts (content experts, analysts, SEO specialists, writers, editors etc.) can be costly. It is not possible to hire one employee to handle all the digital marketing work required for a company. When you outsource the work to another company, you don't need to spend a considerable amount in hiring and training digital marketing employees.
Another cost benefit of hiring an agency is that you don't need to pay salaries to employees during lean marketing seasons. Many businesses require more content or digital marketing efforts during the festive season or special discount sales. Instead of hiring more people to handle the extra work, you can simply outsource the task to an agency. During lean or normal business seasons, you won't have to pay additional salaries to these same employees.
You will be also able to save costs on the overall marketing budget with the outsourcing strategy. The return on your investment will be much higher due to the expertise of professional digital marketing experts. The results you will be able to achieve from the professional marketing approach will be immense and worth the money spent on it.
Unique Perspective
Professional digital marketers can bring a lot to the table with their unique perspective on each industry's distinct marketing needs. To go with the previous example, a digital marketing agency in China will have more clarity on what works in each territory of this huge country and what kind of digital marketing efforts are needed for a business's growth there.
Professional marketers keep up-to-date with changes in the field of digital marketing; allowing them to tweak the strategy as needed. The digital landscape is dynamic. It constantly changes depending on the latest search engine algorithm updates (impacting SEO efforts), the launch of new social platforms, and many other factors. It is simply not feasible for companies to maintain the level of work in sync with the ever-changing online landscape without hiring experts in each area of digital marketing.
Knowledge of new digital marketing tactics (specific to regions) and gaining expertise on them immediately is important for it to work. If a company's digital marketing strategy is still working on outdated modes, their efforts are going to be wasted.
Hiring a digital marketing agency simply makes business sense for these reasons.