Business Growth: Defining it for a Small Business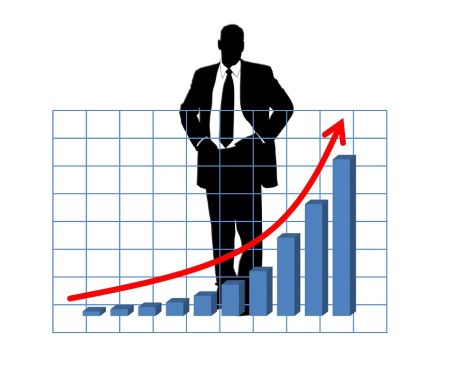 There is no successful business operation that didn't have objectives or didn't work towards its objectives. Every organization, big or small, had its share of humble beginnings and kept growing over time. Growth was the constant in all these organizations that are profitable and reputed today. There are different ways of defining growth of a business organization, especially different ways for big and small businesses. In this article we will discuss the growth strategy for a small business and learn how to define business growth for a small business organization. Read on.
How to Define Business Growth for a Small Business?
Following are the various stages that complete the growth trajectory of a small business. The business need not achieve all these touch points, however needs to accomplish most of them to identify itself as a growing organization.
1. Market Penetration
You have a great idea, a differentiating product and a specified target market as well. The next stage is to penetrate the market deeper and increase the number of customers. Not only you reach different customers through your marketing and sales, you also convert them to buy your products/services. In addition, complete penetration is achieved when your customers increase their consumption of products/services from your company.
2. Market Development
Once that you have penetrated a market well enough and maintaining a strong ground there, it is time to expand to adjacent markets and increase the company's presence across different geographies/market segments. Market development not only increases the scale of your operations and the cost associated with it, but also increases the revenue if properly planned and executed.
3. Product Development
Product development is another phase that defines growth for a small business. You add new features to an existing product/service or introduce a new product altogether under the same brand name. It is advised that you devise these new products for your existing targets rather than creating new targets in an unfamiliar market.
4. Funding
No matter how big or small, any organization is going to reach a phase where monetary support becomes inevitable. A small business is considered to be growing when it reaches this stage of cash crunch and needs more funding from angel investors or venture capitalists. You are not only going to receive money for the exchange of stake/profits but also receive guidance, support and reputation in the industry for your growth story.
5. Acquisition
The small business ecosystem is very dynamic and every once in a while you will see a new competitor in the market. Acquisition is one of the smart ways to curb competition and increase the scale of your operations. Apart from acquiring competing start-ups, you can also acquire one of your supplier or distribution channels to be self-dependent. A self-dependent business that can perform all of the business operations on its own i.e. procurement to distribution, will certainly be considered a company that's growing.