Does Your Registered Business Require Audit Services?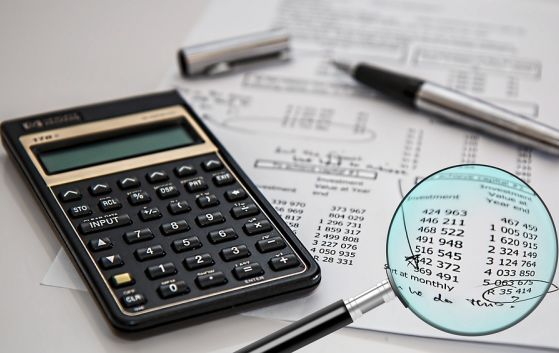 While accounting encompasses an extensive area of practicing to keep track of all your enterprise's financial activities which have great importance for your future decision making and understanding your business health, the objective of audit service in Dubai involves determining the correctness and integrity of the accounting system of your company. Having your accounts audited by independent qualified auditors turn up with numerous advantages while increasing its credibility in the industry. Nevertheless, one common question that often strikes in the minds of budding small and medium enterprises that – Is it mandatory for all registered companies? They feel as if a financial audit is meant for big companies only.
So, if you're wondering with such a query in mind while operating in Dubai, then it should be noted carefully that according to the UAE's commercial law – regardless of, you're a big or small enterprise, non-profit company or a society, as having registration of your company is vital, equally conducting an   annual financial audit should be considered as a compulsion. The Financial Audit Department, UAE, recommends all employers and management should work with certified audit professionals to ensure the best utilization of their resources, measure financial stability, and grow without having a glitch. In order to understand the essentiality of audit services, let's evaluate how it contributes to your business.
Rectification of financial records
Considering the crucial worth of each financial record maintained by your bookkeepers or accounting people, mind well that making mistakes in record keeping like an omission, a reversal of entry or following a wrong accounting principle are no surprising issues especially when you work with entry-level people. And that is where, audit service in Dubai works as a detector to find those errors in your accounts which might tax on your business quite severely. Not only they spot and rectify those mistakes but also offer expert tips with control measures to shun those kinds of errors in the future.
Uncover fraud activities
Business fraud in small to medium enterprises is a very common incidence that causes significant damage to a company and often happens to be unrecoverable or even hard to overcome. Should there be any kind of suspicious transactions, missing checks, unrecognized payees, or discrepancy in physical stocks, in order to ensure and categorize if there's been a fraud, the effectiveness of conducting an internal audit in Dubai is gigantic?
Accounting compliance     
Do you know that you might be panelized with a hefty fine by the federal authorities in Dubai due to lacking conformity in your accounting system? Be it intentional or non-intentional, working with well-versed auditors is essential since, throughout the process, they vet if your company is functioning with the right accounting standards and regulations applicable in the state. Financial audits equally ensure if your business has been functioning efficiently and economically while managing its resources, and if not, they find the loopholes and suggest on control steps.
Risk management
No wonder, financial risks have now been one of the most crucial issues for business enterprises. In terms of your investment policies, credit profiles, or capital reserves, you are constantly in need of following due diligence and undergo scrutiny with expert control measures to manage and mitigate risk. This has been one of the key reasons why risk management has been a fundamental part of an audit in Dubai that facilitates SMEs to corporate giants to control identified financial risks and prevent the loss, ensure financial stability, enjoy profitability and avoid damaging the company's reputation or even bankruptcy.  
Improved tax planning
Working in combination with expert audit service in Dubai helps you reduce the chances of erroneous VAT returns, tax infringement, or minimize other tax risks that might attract substantial penalties. Aside from managing your tax obligations efficiently, they advice you on fantastic tax saving investment plans that help you save a lot without avoiding tax in a lawful way. The money you save can be reinvested in your further business growth.  
Enhanced organizational credibility
You get the real essence of having audit service in Dubai as the numbers of third parties you come across like banks, investors, insurance companies, valuation experts to major vendors look at your company as a 'trusted partner' to work with. No matter, whether you apply for a business loan, decide to initiate a joint venture or think of selling your company; under all circumstance, you will require being duly supported with your audited financial statements that typically emboss you as a ' valued company'. Equally, you earn partners and stakeholders confidence without which you simply cannot grow.
Conclusion
From the above discussion, you can well understand why conducting an audit is so critical for any business house to keep on growing and expand in the competitive business environment. Finally, It is better to conclude that having an audit comes with loads of business gains while avoiding it typically make your business susceptible to lots of negative issues.