Four Important Benefits of Dedicated Exchange Hosting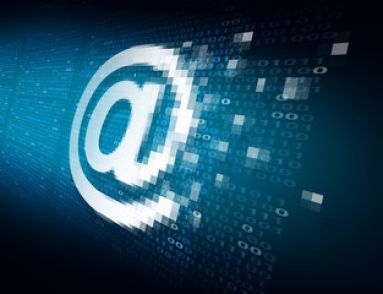 It is impossible for business organizations to function even for a day without emails. Emails are sent/received over an email server and these servers can either be owned or offered by a hosting provider. Microsoft Exchange servers are the most commonly used email servers that offer an email inbox along with many other features like calendars, contacts and events linked to the emails. You can either host the servers on your own or take the help of a hosting service provider who will host it for you. There are two types of hosted exchange solutions, namely dedicated exchange hosting and shared exchange hosting. In this article we will highlight the benefits of dedicated exchange hosting and give reasons why business organizations must prefer the same over shared exchange hosting.
What are Hosted Exchange Solutions?
Before we draw a comparison between dedicated exchange hosting and shared exchange hosting, it is important to know what is exchange hosting and how it benefits small and mid-sized business organizations. Not every organization can host its own email system and incur the operational load and expenses of maintaining an email server all by itself. There are many service providers who can host the email systems for these companies through email servers that are hosted on the cloud by the service provider. Not only the organizations save time and money on installation of email servers, they are also free from the responsibilities of looking after and maintaining email servers.
Why Dedicated Exchange Hosting is Better Than Shared Exchange Hosting?
There are mainly two kinds of servers, dedicated and shared servers. While dedicated servers, as the name implies, are dedicated to serve a particular email system or website, a shared server hosts multiple email systems or websites. This means that all the resources of a dedicated server are utilized by a single party, whereas with a shared server, the resources are utilized by a number of parties. With that said, here is a list of reasons why companies must prefer dedicated exchange hosting over shared exchange hosting.
1. Full Utilization of Microsoft Exchange
Microsoft Exchange offers a myriad of features and to access all of these features, one must have an onsite server. However, if you cannot have an onsite server and prefer hosted exchange solutions, dedicated exchange hosting is your best alternative. This way you will be able to gain full control of the entire MS Exchange suite and its features. A shared server will only offer a basic level MS Exchange suite and not even allow you to install third party software or monitoring tools.
2. Larger Mailboxes
Though it is not possible for your organization to have your own on-site server, it doesn't mean you cannot enjoy the benefits of having your own email server. Dedicated exchange hosting offers one complete email server to your company alone and this means, you will have unlimited storage on your mailbox and also be able to store unlimited number of aliases, directories and users. There are many instances where you run out of space on shared exchange hosting and having a filled inbox is not good for any company.
3. Fully Scalable
If yours is a company that is seeing tremendous growth, then there is no reason why you should go for a shared server to host your email system. One of the main advantages of a dedicated exchange hosting is that it is fully scalable. This means that as and when the requirements of your company increases for more users and larger inboxes, the service provider will be able to accommodate your increasing requirements because all the resources of a dedicated server are reserved to your organization alone.
4. 100% Uptime and Advanced Security
Lastly, another main advantage of dedicated exchange hosting is that it offers 100% uptime, meaning you will not lose a single mail due to issues like power cuts or server breakdowns. In addition, the service provider will also provide advanced security through firewalls, spam filtering and intrusion detection systems.