How Social Media Marketing Can Boost Your Business?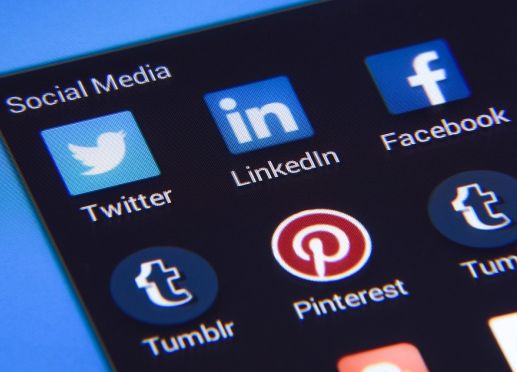 In the western world and most parts of the world, social media means giant Facebook, stylish Instagram or classic Twitter, but in China, all of these are banned. China's cyberspace administration did not allow these platforms to be functional in mainland China. Instead of these, they have Weibo, WeChat, and QQ. So social media marketing in China will be going to a bit different than traditional western world social media marketing.
Thanks to Weibo, WeChat, QQ, and other local social media platforms, western companies have alternatives for Facebook, Twitter, Instagram, and other platforms to advertise their product.
Every business looks for customers and what can be a better place than social media to find them. According to Tencent CEO, WeChat has one billion monthly active users. And, as per Statista, 61% of users check 'WeChat moments' every time they open WeChat. Weibo is also not too far behind. It has 431 million monthly active users.
So how can you boost the sales of your business without investing in social media marketing in China?
Hence, when it comes to expanding your business in China, social media is one of the best marketing platforms you have.
Benefits of Social Media Marketing (SMM)
Improve Brand Recognition
Social media marketing increases your business' visibility. Every interaction has a psychological impact on the mind of your audience. If you regularly post engaging content, slowly your target audience starts recognizing you. They will start paying attention to your brand. It improves the brand awareness of the business significantly. Once this happens, it slowly improves your brand credibility as well. It increases the trust of people in your brand.
Increased Website Traffic
In China, getting significant website traffic through search engines is a strenuous task. You cannot rely only on search engines for website traffic. Social media marketing in China can help you to increase your inbound website traffic. Every piece of content is an opportunity to acquire a new customer. Also, if people like your content, they never shy away to share it with friends and family. It increases the possibility of reaching to new customers and increases the website traffic.
Higher Conversion Rates
More your business interacts with your target audience, more conversion opportunities it has. Every interesting post may lead your viewer to the website which subsequently increases the chances of conversions. Hence, you can improve your sales significantly with advertising to the right audience. You can choose the target audience based on the age, demographics, and location for displaying your ads. It helps you to get quality traffic for your website which has more probability of conversions.
Build Relationship
Every business wants to retain its customers. For that, you have to take care of your customers. Social media marketing is not only about advertising. You can also run campaigns to take feedback of customers and understand their expectations better. It helps to build a positive relationship with customers, and create a loyal customer database. If you show care for your existing customers, it will significantly improve your brand loyalty.
Cost-effective
Last but not least; social media marketing in China is inexpensive marketing technique. It is one of the most economical advertising strategies. For similar results, other market campaigns will cost you a lot. Also, social media marketing has a high penetration rate in the Chinese market. You can reach to every corner of China without spending a lot of money. If your marketing campaign planned well, you can get great returns on investment.
So these are the key benefits of social media marketing in China.
The Bottom Line
Businesses always follow the places where there is a high concentration of people. If you are planning to launch your product into the Chinese market, social media platforms can provide you with millions of users at one place. Hence, start the proceedings of your business in the Chinese market with social media marketing in China.