How to Create an Effective SEO Strategy for Small Business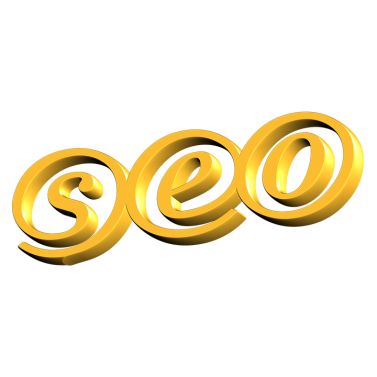 Therefore, local businesses invest a lot of time and money for the SEO of the website. But, Houston SEO, Sugar Land, The Woodlands, or any location in the U.S. is not any task. Everyone is putting efforts into SEO for ranking his website better. Hence, it becomes even more important to create and follow an effective SEO strategy.
So, today we will look at the few tips on how to create an effective SEO strategy. Here are the five tips:
Determine your Target Audience
This is the first step for designing an effective SEO strategy. Determine your target audience. It depends heavily on the type of services you are providing. For example, if you are providing services which are intended for women, then your website content should be curated keeping women audience in mind.
You can identify your target audience using tools like Google Analytics. This tool will help you to get the fair idea of demographics, search patterns, and geographic location of your target audience. Once you have identified your target audience, you can set clear objectives and make plans.
Appropriate Keyword Research
This is the foundation of all SEO efforts. Your whole SEO strategy revolves around keywords, whether it is Onsite SEO or Off-site SEO. Once you have defined your target audience, perform a keyword research. Keywords are the language of your target audience. Find what keyword you should target or not. Find monthly search volumes and related keywords to your industry using Google Keyword Planner.
If you are providing service in a particular area, try to find location-based keywords. For example, For Sugar Land SEO, SEO in The Woodlands, SEO in Houston or SEO nearby localities, find the location-based keywords near that area. If you do not perform your keyword research right, you will not get desired results even after doing a great deal of work. This is because your website might be showing to the audience who does not care about your services.
Technical SEO
Once you are done with identifying the target audience and performing keyword research, it is time to start working on the ground level. On-site SEO and Off-site SEO are the two pillars of the effective SEO strategy.
On-site SEO includes the optimization of the on-page content, so that search engine can crawl and index the website easily. It involves optimizing page titles, crafting Meta descriptions, publishing unique website content, good navigation, descriptive URL, good interlinking, and well-crafted content.
Off-site SEO is the heart of the effective SEO strategy. It is all about quality link building. The purpose of the off-site SEO is making search engine perceive that your website is a reliable source of information. And the best way to do is quality natural link building. Guestposts, article submission, directory submission, and backlinks from authority websites are the best way to get quality links.
User-friendly Website
More time user spends on the website, more is the chance of conversions. Make sure your website is mobile friendly, have fast loading speed and attractive user interface. This is extremely important for conversions.
Track Results
Monitoring data and tracking results are extremely important. You can use the Google Analytics to monitor organic traffic, bounce rate, conversion rate, CTR, website visits, active visitors, and various other aspects of the website. You can analyze your SEO efforts and develop a right strategy. With appropriate tracking, you can find the keywords that are ranking well and develop your strategy accordingly.
So these are the five tips to create an effective SEO strategy for small business.
Final Thoughts       
SEO of the website will not yield result overnight. It takes some time to get results. But once your website starts ranking, it will reap benefits for a long time. Hence, for effective SEO in Houston, The Woodlands, Sugar Land or anywhere in the U.S, follow the right strategy to get desired results.