How to Prevent Business Interruptions by Using Email Continuity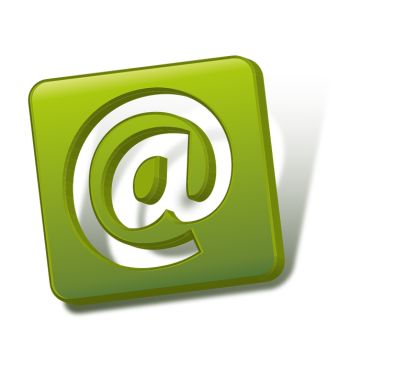 Delays or disruptions in business emails can harm a company in terms of profits and reputation. But email is a technical solution and technology can break down due to a number of reasons. Email continuity is a way to prevent business loss due to break in communication or delays in receiving or sending vital information. Accidents and natural disasters can and will occur; organizations need to be prepared to handle the crisis.
Features of a Good Email Continuity Service
The service activates automatically when your company faces an email outage.  Companies must be able to use the service for any number of employees or users as per the requirement. If there is a limit to the number of users then the email continuity is not that efficient.
You must receive the service without interruptions for both outbound and inbound emails. You are able to use your domain emails even during the outages otherwise it doesn't really make any sense to pay for a service for email continuity.
There shouldn't be any restriction on the size of the mailbox. What if the outage lasts for many hours or even days due to unforeseen circumstances? In such cases, your company will need an email continuity services with unlimited mailbox size for business purposes.
Reasons to Use Email Continuity Services
To Avoid Business Loss
If your company heavily relies on email communication then any server outage can affect the business processes a great deal. You can accrue loss of revenue and employee productivity. Email continuity is even more important if your business is based in several locations or if you have many employees working remotely all across the world.
Emails can become lost during outages. Employees may not be able to reach clients in other parts of the world in a timely manner. Yes, there is always an option to call a client. But it is not always possible with new clients and prospects. Also, some businesses are web-based and mostly operate through emails. In today's digital age, email outage can be costly. You can lose out on an excellent business opportunity due to unexpected delays. Employees need to be able to access their emails at all times.
Delays in receiving vital information can also impact organizational compliance issues. You may not be able to receive or send vital documents on time.
Natural disasters are not the only cause for online communication disruptions. Maintenance problems on company sites can also cause email interruptions. Machines can have problems at any time and without backup business interruptions are a possibility. It is simply not acceptable in today's connected world to site problems with email server as the reason for your delay in communication. No client will like to hear such an excuse from their vendors or service providers. Yes, problems can occur and natural disasters can happen. Some problems are so genuine that delays are understandable. But in any case, as an organization, you can always be better prepared for unforeseen problems. Some solutions are so easy to implement and use that it makes sense to utilize them for the benefit of your business.
Cost-Effective and Easy-To-Use
Email continuity services are extremely cost-effective. Your company won't have to shell out a significant amount of money to use it. Depending on your service provider, the cost can be minimal. You also don't need any special hardware or software to use email continuity services. The service is cloud-based and requires no installation costs.
Depending on the service, email continuity can be compatible with in-house or hosted email services. There is also no need to create new user accounts. In times of outages, you can immediately login to the alternate email accounts given by the service providers. You can use it to send and receive emails as usual. When your email server is restored or functioning again, the backup emails can automatically return to the main server.
You can't always predict problems in businesses. But you can be prepared for the most basic crisis situations and protect your business processes with continuity services that are now available for businesses of all sizes.