Why Look for Bookkeeping Services for Your Business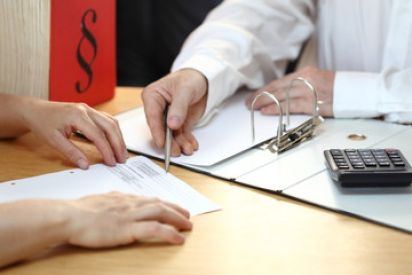 If you are running a business that has huge cash flows, then you have to maintain your profits, losses, cash flows and financial statements accurately. This data needs to be maintained not just for your information, but also to pay your taxes correctly. When such is a case, you need some professionals to deal with all your financial information and maintain these records up-to-date so that you concentrate on flourishing your business. You can think of hiring an official bookkeeper to do this job for you.
What is bookkeeping?
Bookkeeping involves the process of maintaining all your financial records accurately. These records include your day to day transactions, profits, losses and cash flow. Every bit of the financial transactions related to your business needs to be recorded. The recorded information helps you to file your taxes correctly and will also help you during the times of audit.
Advantages of hiring a professional book-keeping agency
If your business is small, you can take care of all your finances yourself. But when it comes to dealing with a few thousand dollars on a yearly basis, then it is always preferred that you hire a professional book keeper. A professional book keeper will make sure that all your accounts are up to date- on a daily basis. You get a lot of benefits by hiring a professional book-keeper.
o Maintenance of all your transactions throughout the year. The process becomes hassle free for you.
o Professional use of accounting and book keeping software which makes the process of book keeping less complicated.
o Reduces your cost: since you do not have to hire a permanent employee to do this job.
o Reduces Paper and hence makes your job clean and tidy.
o Advantage of location- You can get good book-keeping officials from your own locality.
Things to consider while hiring a bookkeeper
Not all bookkeepers would fit all businesses. Keep the following things in mind while choosing your official bookkeeping agency.
• Background: While choosing your book keeper make sure you validate the background. You are entrusting your entire business financial responsibilities with the bookkeeper. Make sure you hire a trust worthy one.
• Knowledge: Your book keeper must have through knowledge of various software available in the market. Good bookkeepers need to pay lot of attention to minute details. Also they have to maintain a good rapport with the accounts people.
• Cost: Make sure that you check the cost. They may charge you exuberantly for the services that they provide. Make sure that you check with multiple agencies in your local area before you zero down on one.
• Location: Make sure that you hire your them from the same location as you are so that you get maximum availability of the book keeper for your business.