How to Make an Omnibus Survey Work for You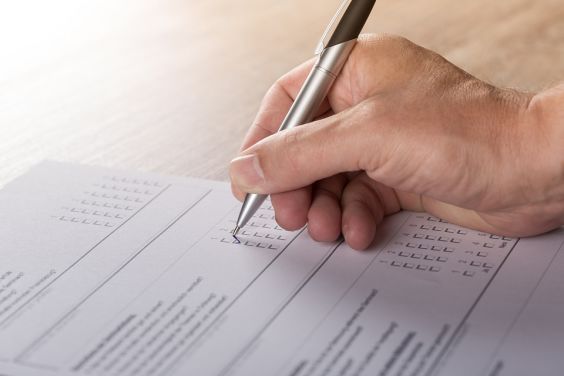 What is the best way to find out how people might respond to your advertising campaign? In today's global world, it can be difficult to know what will appeal to customers. Advertising campaigns can cost a lot of money, and some have failed spectacularly just because one person had a dream but not a plan. That means that, before starting out, it's beneficial to have the best information possible before giving the campaign your dollars and your energies. But, investing a lot of money in a focused, directed survey might not be the right thing right now. That is where getting onto an omnibus survey that's heading in your direction can be a big help.
What is an omnibus survey?
An omnibus survey differs from a focused study in the same way that a city bus is different from a taxi. A bus moves a lot of people quickly and inexpensively, and without a lot of advanced planning once the bus system is set up. The disadvantage of the bus system is that it doesn't arrive on demand and it doesn't provide individual, door-to-door service. It does get results, however.  Quantitative research, as opposed to qualitative research, is information in quantity but without specifics. And in this case, it's less expensive because of the cost-sharing aspect. It's not all yours.
The best way to success
All you have to do is decide which questions need answers. Choose the best two, or more if necessary, items you need to have answered and submit them to the survey company. The company will attach them to a larger survey and collect the data all at one time. That is, an omnibus survey allows the survey creators to combine questions from different companies on different topics into the same interview. The cost is shared, the information may also be shared, and it's cheaper for everyone involved. It's an excellent choice when budgets and time are limited.
Make the most of what's out there
Another way of making omnibus surveys work inexpensively is to access data and information that has already been gathered.  Survey companies have surveys out working all the time, so the data is already waiting for you. You just need to tell the company what you need to know and the results can come quickly.
Know what you need to know
The disadvantages are that the questions might be a little bit harder to write. When you have to get as much possible input from the smallest output, it matters how the questions are worded. It helps to have an experienced omnibus survey crew writing the questions and advising you on how to direct your questions to get the best possible results back.
Don't forget about the audience
So, to take the best possible advantage of the omnibus survey, there are some things to know about how to ask the questions. The first thing is to be aware of how the researcher will be asking the questions and how the responder will receive them. They may be over the telephone, in person, online, or with pen and paper. The answers could be a simple yes or no, or they may require a graded response. This can affect the wording.
One of the reasons to participate in an omnibus survey, of course, is the time and money savings. Asking more questions means it will cost more money, but there is no point in taking part if you are not going to get the right information, so don't include too many questions, but don't ask too few, either. The trick here is to be very clear on where you want to go so that you can be sure that the omnibus will get you there.
Get there fast
The omnibus survey meets an immediate need, and the company can have the results to you fast. If you need it this week, or tomorrow, the results will be there, even if you have to deal with an unexpected something, like a concern or a sudden opportunity. Having the information that you need at the moment you need it is why businesses invest in market research.