The Pros and Cons of Permanent Staffing Agencies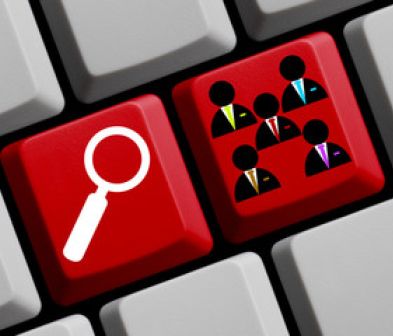 All recruitment agencies are not the same. Some permanent staffing agencies are excellent at matching candidates to the exact requirements of their clients. But not every one of them is capable of such solid performance.
If you wish to hire candidates through recruitment firms, consider the pros and cons associated with this process. The knowledge can help you deal with the disadvantages better and make use of the benefits effectively.
Pros
1. Staffing agencies can help companies save time.
Recruitment is a never-ending process. Finding a good candidate for a position takes time and efforts. When you work with permanent staffing agencies, you can save a lot of time that goes into finding candidates, vetting them, arranging interviews etc.
Recruiters keep records of candidates and maintain relationship with many of them. They can begin the process of recruiting as soon as you let them know of your requirement. Not only you can get quick results, you can save precious time and use it elsewhere.
2. Staffing agencies can reduce costs of hiring new candidates.
Yes, even after you make payments to permanent staffing agencies for their work, you can still save a lot in the long run. When you can hire candidates fast, you save time and resources. When you hire the right candidates, you can save money on rehiring for the same position multiple times. You can subsequently save on training new candidates and better utilize your resources.
3. Staffing agencies can help fill different types of roles.
When you need seasonal or temporary staff on a short notice, recruitment firms can come to your rescue. Many staffing agencies specialize in providing candidates for temporary jobs. Then there are others that work with both permanent and temporary candidates. When you need reliable seasonal employees, it is best to hire through recruitment firms as they already have candidates vetted and ready to take up a variety of jobs. If you need to fill a permanent role very urgently, these firms can help you find good candidates in minimum amount of time.
Cons
1. It can take time to find the right recruitment firm.
Not all recruitment firms are specialists for all types of jobs. If you are in the design or advertising industry, you will need permanent staffing agencies that specialize in creative recruitments. If you need technology candidates, you need specialist recruiters for them as well. Once you find the right firm, you can reap the benefits. But finding the right agency requires work.
2. It can be costly for some companies to hire a recruitment firm.
Not all companies can afford to hire services of recruitment firms especially the new ones or small businesses. If you can't afford to hire the right firm at a rate you can afford then you could be missing out on the advantages of their expertise.
3. It can be difficult to give up control to another firm for finding candidates.
Not everyone is comfortable letting someone else do the legwork involved in finding candidates. Many companies actually like this advantage of working with permanent staffing agencies. But some may feel that they could miss out on a good candidate if the recruiting agency failed to grasp the brief. Others may not fully trust the vetting process done by an outside agency and have misgivings about the process or the candidate.
The Bottom Line
Even when there are a few cons of working with recruitment firms, they are easily remedied. All you need to do is find the right staffing agency New York or elsewhere. Your concerns can fade away once you begin to see and enjoy the many benefits they offer.
Do your research to find a firm that can find local candidates for you. Also, look for permanent staffing agencies that specialize in different areas to meet several of your requirements on a regular basis. Some examples of services can be temporary recruitments, finding creative candidates, and permanent staffing for multiple categories.