Small Business Finance: Best Ways to Raise Funds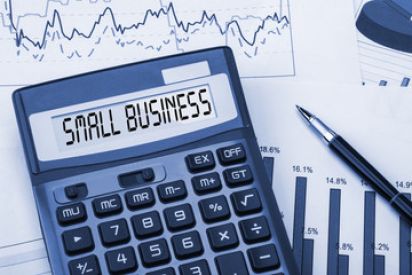 Small businesses are not meant to be small. And in order to increase the scale of operations, you need finances to invest on a variety of expenses. Starting a small business with limited funds is not difficult either, however sustaining the business with limited funds and showing consistent growth over time is certainly difficult. There is no growth if there is no investment and many small businesses shut down failing to secure these finances. If you don't have enough personal savings or funds of your own, raising funds from external sources is certainly a daunting task. However, if done right, it is not so difficult to raise funds from the listed sources of finance. Read on for details on the list.
Small Business Finance: Best Ways to Raise Funds
1. Banks
You can always approach a bank with proper documentation to grant funds to your small business. Banks offer two kinds of financial assistance, namely loans and overdraft. Loans are a long-term financial assistance that is provided in exchange for collateral. Overdrafts are a short-term financial assistance which are suited for immediate needs and come with a higher rate of interest. Overdrafts however are much flexible than loans and help small businesses in dealing with unexpected crises and fluctuations.
2. Share Capital
Another way small businesses can raise funds is by offering a share in the capital to the investors as per their contribution. The owner of the small business still retains most of the share and thus stays the key decision maker. Equity and/or are fairly divided based on a mutual agreement between all the shareholders. The people who will share your capital can be anybody who is willing to invest in your small business; your friends, family or colleagues. Moreover, it is not even necessary that the investors be a part of the day-to-day operations.
3. Angel Investors
Another way small businesses can source their finance is with the help of angel investors. These investors are serial entrepreneurs who have years of business experience and invest in various small businesses and startups. Along with the funding, they also bring in their expertise and authority. Their power in the company is directly proportional to the amount of investments they make and despite the amount, angel investors will always be one of the key decision makers. However, with the help of their guidance and support, success can be guaranteed in many cases.
If the small business grows up to be established and successful, it can approach venture capitalists in the subsequent stages. Although, it is very difficult to rope in a VC firm if your business is still budding.
Tips before seeking funds
It is advised that the small business owner is well aware of the ways the funds can be utilized before seeking to raise funds. Also, it is required to know how much investment is needed well before the quote is made. In the case of angel investors or VC, the small business owner must also be ready to give up some power in the company.