Small Business Insurance: The Right Coverage for the Right Business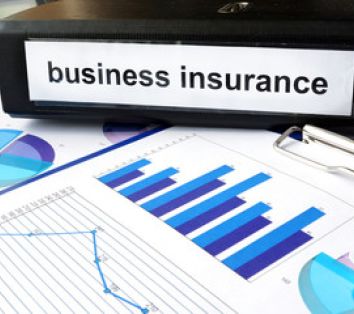 Buying insurance is scary because for some it feels like a wasted expense. However small business insurance in Alberta is a must, the trick is simply getting the right coverage for the right business.
Not all small businesses are the same, so the small business insurance they need in Alberta differs as well. There's no one-size-fits-all with any insurance product, but this is especially true when it comes to protecting your business.
To make the decision process easier we're going to break down each product so you understand what you're getting. We want to make sure you find the right small business insurance in Alberta so you get the right coverage for your needs.
Why do I Need Small Business Insurance in Alberta?
Your small business probably has assets, a crucial partner or employee and, most importantly, yourself. To protect these assets and key people from potential risks, you should consider getting insurance – small business insurance in Alberta is your best defence.
Small Business Insurance in Alberta – What are the Risks?
All small businesses take risks, but taking too many or failing to protect yourself doesn't equal good business sense. Could your business survive if…
• One of your partners becomes disabled or passes away?
• You pass away or become disabled?
• Would you have sufficient cash on hand to deal with a disruption to your business from a natural disaster or fire that destroys your assets?
• Do have programs in place to keep yourself and your staff healthy?
Small Business Insurance in Alberta – What Types of insurance are Available?
This is where the tricky part we mentioned earlier comes in. Since small business insurance needs vary, it's best to get advice from a licensed business insurance broker who is familiar with your type of business. For an overview of what's available, you'll find a list below of different types of insurance that may be applicable to your small business.
Types of Small Business Insurance in Alberta
• Business Interruption Insurance: This insurance replaces business income lost due to an event that interrupts the operation of your business, such as a natural disaster or fire.
• Group Health and Dental Insurance: Providing group health insurance benefits for yourself and your employees can be a key component in recruiting and retaining of employees. With this insurance product you also get tax benefits.
• Life Insurance: This small business insurance in Alberta protects you family if something happens to you. This product is particularly important if you're a sole proprietorship because you're liable for all your businesses debts, and those debts can get passed to your family if you pass away. Also, if you are the family breadwinner and you own a small business, life insurance provides your loved ones with finanical stability after you pass on.
• Critical Illness Insurance: This insurance provides you with a lump sum benefit, if you're diagnosed with a critical illness. This tax-free sum of money can be used in any way you wish, and you can use it to take time off work to recover, or pay for out-of-province treatment. The sum is yours to use in any way you desire.
• Key Person Small Business Insurance in Alberta: If you rely on certain key people to run your small business, this insurance will protect you against the loss of these key employees. How it works is the company buys a life insurance policy on the key employee(s), pays the premium and is the policy's beneficiary. If they pass away, the company is paid the insurance. Your business can then use the funds to help keep the company afloat as a new key person is recruited and trained.
• Buy/Sell Insurance: Similar to a prenuptial agreement, this small business insurance product reallocates a share of a business if an owner leaves the business or passes away.
Small Business Insurance in Alberta: The Right Coverage for Your Business
Getting the right business insurance coverage will give you peace of mind. To discuss your small businesses insurance options, touch base with an insurance professional. If you're a member of the local Chamber of Commerce or other industry association make sure to let the insurance company know. They sometimes offer discounts.
If you're looking for small business insurance in Alberta we will help. We're professional insurance brokers and help you find the business insurance that's right for your needs, and within your budget. For more information about the types of insurance available in Alberta please visit our website.