How Staffing Agencies Work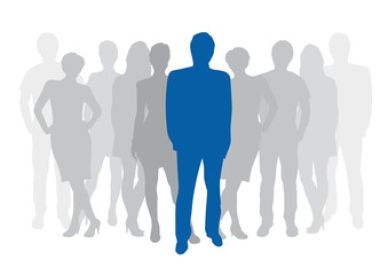 Recruitment has become complex, challenging, costly, and time-consuming making it difficult for businesses to hire on their own. There has been a growing demand for full –time recruitment professionals to help businesses find quality talents. Accordingly, staffing agencies in San Francisco have been helping businesses by providing quality workforce to American businesses every year.
Quality talent is crucial as it helps your business beat the competition and achieve its goals. However, Businesses find it hard to tap into the best talent that can power their business and lead it on to the path of success. Your business requires creative professionals, marketing experts, digital and web technologists to take your brand closer to the target audience.
Staffing agencies help millions of businesses in the US every year. According to estimates, close to 90% of American businesses use the services of these agencies to fulfil their recruitment needs. They save time, money, and efforts for businesses to concentrate more on their core functions, increase productivity and bring in more sales. However, the key is to hire the right agency, such as a staffing agency in San Francisco, so you get access to the best talent and value for your money.
Finding the right recruitment agency to help you with your hiring requirement you need a sound understanding of how recruitment agencies work to assess whether they can offer the quality staff your business needs and their pricing etc.
Understanding how staffing agency work:
Staffing agencies work as full-time recruiters and invest in professional networking, technology, etc., so they can find the top talents from around the country. While some agencies work in specific industries such as marketing, design, development, technology, finance, or fashion others offer staff for any industry.
Recruitment agencies relieve companies of the time-consuming efforts required for recruitment. Businesses need not advertise open positions, screen applications, and conduct interviews, as agencies perform all these functions. Once you decide to hire through such a recruitment company, you approach them and communicate your requirements in terms of the qualification, experience, and expertise of the candidates, whether you need full-time employee, or freelancers, contract hires or permanent roles, etc.
Accordingly, the recruiters at the agency will match your requirements with the candidates in their database, and try the best matches. You will have access to matching candidates, so you can select the one that suits your requirements.  The staffing company may also take care of the background verification, drug tests, etc. and any other such statutory tests required for employing a candidate.
If you find that the candidate you have selected is not the right fit, you can always seek a replacement from the recruiter.
Once you recruit a candidate through a staffing company, you need not spend time on administrative tasks either, as these agencies will manage payroll, leaves, vacation, health benefits, etc.
Companies often approach recruitment agencies when they require staff for emergencies, when an employee goes on an emergency medical leave, or if the business experiences a spike in demand. If the business needs services of a specialist, recruitment agencies can offer staff for emergencies at a short notice and on flexible terms. Hiring through staffing agency offers businesses the advantage of trying before hiring, so you understand whether a candidate is a right fit.
With an understanding of how staffing agencies work, you can hire the most talented, and ideal employees for your business.