The Amazing Benefits of Corporate Video Production for Any Organization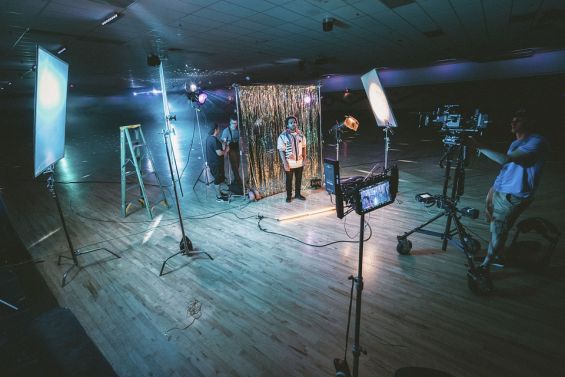 It's a no-brainer that video is a powerful media today. This is why you see hundreds if not thousands of videos on your social feeds every day whether you use Facebook or Instagram or LinkedIn. So being a business, if you want to disseminate information about your product or services, a video is the best approach to go for. You could share personal experiences of your users about your product or simply talk about why you are the best among your competitors.
But how corporate video production can benefit your business? Is it worth investing in? Let's find out below.
Helps build brand identity
It is said whatever you do it is an extension of yourself. This is true when you are making a video for your brand. Images, song, characters, promotional offers all these are just components. The way you mix it and represent it reflects your thought process and how you are as a person. That message builds the identity of the brand. Here it is obvious that you have to keep in mind the target audience and the demographic region.
Builds a trustworthy relationship with the consumer
If you can build a trustworthy relationship with your customer, then the consumer might buy your product before finishing watching your video.
You have to earn that trust by making qualitative and effective videos. You need to make the videos not only interesting but informative about your products because consumers attach a lot of emotion with a product. Sometimes customers testimonial play a big role to earn that trust. Try not to stage out that testimonial. If you provide real-life testimonials, it will give them the confidence to purchase that product.
Boosts your search ranking
When you include a corporate video on your website, you would see an increase in the time spent on site by visitors. And Google loves to reward websites that have visitors spending a good amount of time. Your site ranking will boost up and your business will be more visible to your online audience. And the more visibility you will have, the more leads or sales you will have. Isn't that you always strived for?
Helps You Strengthen Your Training Process
Corporate video production is not all about making promo or product videos. You could also make videos to train your employees. When employees can see visually what they have to do instead of getting theoretical information physically, they would have less learning curve and will be operational sooner than expected. Sometimes studying a manual and remembering the processes become difficult for the employee whereas visual demonstration helps them to retain the information for a long time.
This would save your time and money. You don't need to train your candidates individually or conduct workshops.
Helps Build Social Following
One of the best reasons to engage in corporate video production in NYC is that you will have the opportunity to share your corporate video on social media to engage with your followers or even bring more followers or fans. If your message is compelling enough, it can lead to discussions and comments about your products or services and social algorithms will boost the visibility of your video. And when people like or share your videos on social channels, it's like free marketing or advertising for your brand where your customers or potential customers do the marketing for you. This, in fact, brings greater return-on-investment.
Increases Conversions
One of the biggest advantages of corporate videos is that you can implement a call-to-action statement. You could use the statement to direct viewers to your website or landing page or app to learn more about your product or directly purchase at a discounted rate. And if your statement or message is well-written, you could expect countless conversions. But, be wary of using hard sales pitches because such messages do not work when it comes to an online audience.
Long story short, corporate video production is the way to increase sales, impress customers and make your business sustainable in the long term.
So have you made any corporate videos yet? Do you've any questions? Please feel free to leave your comments below.