Top Five Things to Never Do When Opening a Business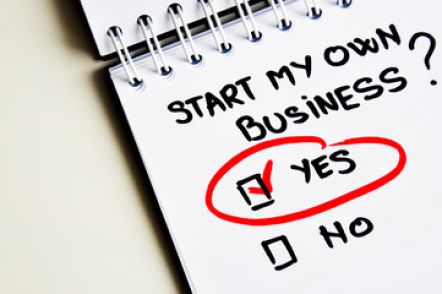 Starting a new business! It can be exhilarating to see your dream put into action. But most experienced entrepreneurs will tell you, the initial stages of starting a business might not be smooth run for many. Things can come crashing unexpectedly if you are not prepared.
Here are some common mistakes you need to avoid when starting a business.
1. Don't Get Bogged down by Failures
One of the reasons why many people fail to become entrepreneurs is they are afraid of failing or don't know how to open up a business without stumbling. You need to treat your failure as a learning curve. You can learn good lessons even from your failures. However, you need to understand how these mistakes happened, what the result was and how you dealt with failure.
It might be disheartening when things don't work as planned but you need to be more careful next time.
2. Don't Be Afraid of Trying New Things
It's a fact of life- Not everything will work as planned. But you may never know what will work and what won't unless you have tried. So never fear about experimenting or trying new ways. The worst thing that might happen is the idea will not take off. But what if it does?
Trying new things will improve your confidence and you will be surprised by your own potential. Always remember you have started a business for some purpose and you have to keep on reinventing yourself throughout your entrepreneurial journey.
3. Don't Try to Imitate Others
It is a big mistake committed by entrepreneurs which lead to failures. They see other entrepreneurs and follow them either through admiration or envy which is not the right thing to do. This is a sure-fire way to fail because you don't know the complete story behind other entrepreneur's success. You won't be able to keep up and eventually fail.
You should believe in yourself, your idea and try to be unique. If you want to be a successful entrepreneur, develop your own style, cultivate a new idea, reinvent and you will see people following your footsteps.
4. Don't Hesitate to Ask for Advice or Help
Networking is very important in business and don't think of doing everything alone. If you look at the greatest entrepreneurs and research about them, you will know they were mentored by someone who had better knowledge and understanding about business.
Do you know Mark Zuckerberg, founder of Facebook turned to Steve Jobs for advice during his early days as an entrepreneur? According to an interview published in Business Insider, it was Steve Jobs who advised Mark Zuckerberg to visit India that reaffirmed his sense of Facebook's mission.
You might not have Steve Jobs by your side but you can always seek a mentor and get his valuable advice and learn a lot about business from him/her. Having someone to guide you, give good advice and that timely encouragement could make a difference in your entrepreneurial journey.
Don't be afraid of learning from other person's mistakes. And more often, mentors are happy to share about their ups and down from their entrepreneurial journey that will give you knowledge which might not be available in books.
5. Don't Forget to Maintain Work-Life Balance
Starting a business is never easy and the initial period is difficult for many entrepreneurs. Balancing your work with your personal/family life should be a priority. If you fail to achieve this, you will face many problems and obstacle on the way.
It is always good to stay focused on goals of life but that does not mean family life is less important. Ignoring the latter will increase stress and hamper your creativity and productivity. If you find, you are spending less time with your family after starting a business (http://www.wikihow.com/Start-Your-Own-Business), it's time to reassess before it is too late.
When you maintain a work-life balance, you will lead a healthier, happier, and productive life. Maintaining work-life balance will also make you realize that you can become a better leader, son, husband, and a father. There will be a time when you need to throttle up and times when you need to throttle down. Self-realization is the key in such matters.
And that's it. Never do these 5 things when opening a business and you will set yourself on a path to greater business success.