How Video Production Services Can Benefit Your Small Business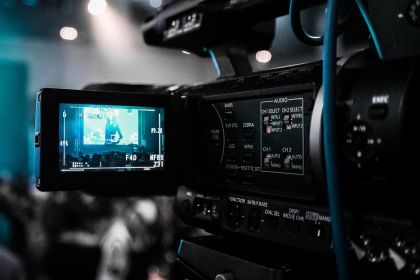 The quality of video production matters a lot as it has a major role the development and production of the finished video; which at the end of the day is a representation of the organization. It is very important to ensure that the best video production standards are maintained during film/video production. If the video is creative, visually appealing and detailed, it is bound to leave a strong impact on the viewer and increase retention, recall and memory. Videos are a very effective format to communicate with customers and to marketing your business but it's also important to ensure they are well produced since they represent your business.
As mentioned above, production standards play a major role in deciding how good a video is. Video or film production can either be done in-house or outsourced to video production Miami service providers which deal with video production on a daily basis. Let's focus on the benefits small businesses can reap by outsourcing film requirements to video production companies which offer a diverse set of film production services.
Benefits of Video Production Services to Small Businesses
1. You don't have to manage the production team
It is quite evident that small businesses have a small workforce and if your small business does not deal with film production in any manner, it makes no sense to burden your workforce with an additional task of coordinating a film production. It takes a lot of human, creative, and technical resources and knowledge to manage a film production. Instead of dealing with these areas of expertise and overwhelming your team, it's often best to hire a video production company that specializes in video production services who can work with you and be your partner in production to ensure that your specific deliverables are met.
2. You don't need any filming equipment
Another expense that a small business has to bear if the production is done in-house is that it needs to invest on all the necessary filming equipment. To produce professional video content there are a variety of factors to consider like having the right resources for both filming and post-production.  That means having the right filming equipment like cameras, lights, cranes, and then editing software, sound mixing and recording equipment. When you hire a professional video production services, you are gaining access to all of the equipment and the technical know-how to use it and capture your film production. When you work with a video production company they will provide professional video production services and manage every part of the production from start to finish.
3. Expertise and Experience
Another advantage of outsourcing your filming requirement to companies that offer video production services is that you gain access to the vast experience and expertise these companies have. They have artists and technicians who will have years of experience in their domain and have special skills and expertise in their line of work. Hence, they will work with you to understand your requirements and work with you to develop an video production that is on message and captures your story efficiently and effectively.
4. Quick Turnaround Time
Film production companies that offer video production services deal with video production on a daily basis and help multiple brands and companies coming from a wide array of business verticals. They are used to last minute changes, tight schedules and adhering to the deadlines of their clients for each initiative they undertake. When you outsource your corporate video production projects, you can be rest assured that your requirements are produced efficiently and in-line with your specific deadlines. What may take experienced professionals just a few days to turn around might take an untrained and inexperienced internal team member many weeks to develop and the results still may be not as polished as you need to represent your brand.
5. Latest Trends and Techniques
Given that every business organization is investing in video production today, it is very important for a small business to differentiate itself from others with the help of creative, quality videos that will resonate with your target audience and drive your business forward. When you outsource your corporate video production projects to companies that specialize in video production services, you are gaining access to these latest trends and techniques to showcase your business with out added expense.
Regardless of your business, or the vertical you are in, video production can be a highly effective medium to tell your story and supplement your marketing initiatives. Working with a video production company that specializes in video production services can help you to effectively and efficiently utilize these tools and capitalize on using video production for your marketing campaigns, training videos, and to showcase your business.