What Can an Esports Agency Do for Your Business?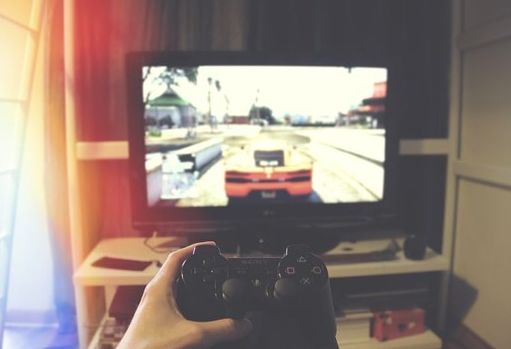 What are esports, and how can an esports agency help your company? There is a plethora of benefits to hiring an esports agency for your business marketing goals. Want to reach your demographic where they'll actually engage with your advertising efforts? Want to use esports to the best of your company's advantage? Here are some ways an esports agency can help your business thrive.
Better Reach for Your Demographic
Esports agencies can help you to reach demographics that traditional advertising campaigns are failing to capture the interest of. For example, young male audiences tend to interact much less with traditional media advertisements, and they are much more likely to engage with esports sponsorships or ads they see. It's crucial to keep up with your audience and their interests, and these changing times call for new marketing strategies which cater to the higher potential video games offer in terms of reaching certain demographics—that's where an esports agency comes in.
Huge Market Potential
Video games and esports in particular have a largely underrated marketing potential. Esports, just like physical sports leagues, have a wide range of competitions, teams, events, and players which appeal to millions of passionate fans. An esports agency can help you to tap into the enormous market of viewers and players, using brand loyalty and positive associations with their favorite games to best appeal to consumers. Esports markets are a great resource that should not go wasted, especially when dealing with youthful target audiences.
Understand Esports Advertisements Best
By hiring an esports agency, you'll be able to use their understanding of esports advertisements to your advantage. Afterall, these aren't the same ads you're used to using with traditional media, and they require much different content and marketing tactics. An esports agency knows what these ad campaigns should look like, what appeals best to viewers, and know the esports industry inside and out.
Specifically Tailored Marketing
An esports agency will also be able to help you tailor your marketing to the exact demographic you need. Your advertisements will not only be able to reach a large audience, but they will be correctly suited and matched to the best possible consumer base. Depending on your demographic, an esports agency can help you to decide how you want to present your advertisements, who you want them to reach, and adjust all of the details to cater to success in that endeavor. Rather than just taking a shot in the dark, you can become precise and aim your focus accurately at the audience your business needs.
Experience
An esports agency will have professional experience in the industry that can't be replaced. Esports marketing is a complicated effort, which differs in many ways from traditional marketing campaigns, and which you probably have less knowledge of the workings. Experience is crucial to any marketing strategy, and an esports agency will provide you with the knowledge and expertise in the area to guide you towards campaigns tactics that prove successful and have precedent to back them up.
You wouldn't try to make your own billboard posters with a printer in your office, would you? You probably don't have the tools or graphics skills to create traditional advertisements on your own, and you shouldn't need to—the company you love is where you deserve to spend your valuable time. By letting the professionals in an esports agency guide and create content for you, you can focus on the aspects of your business you really care about, and not stress over marketing you likely won't have the appropriate experience and training for.
This isn't something you can DIY, so while a well-planned esports advertisement campaign can help your business to thrive and reach a new level of consumers, keep in mind that you probably can't accomplish that without professional help and guidance. Finding a good esports agency with high client satisfaction is the best way to ensure your marketing goals will be achieved, rather than just making guesswork.
Overall, an esports agency can help your business with a variety of marketing related tactics and pursuits. Esports appeal to a much larger audience than many people realize, and they have dedicated followings with higher marketing potential than much traditional media. Hiring an esports agency will help you tap into expertise about these critical ad campaigns, and it will provide you with the experiential knowledge and guidance your business needs going forward.
If your business is looking to thrive through modern and innovative marketing, then an esports agency is just the right fit!