Why Corporate Videos are Effective for Business Growth?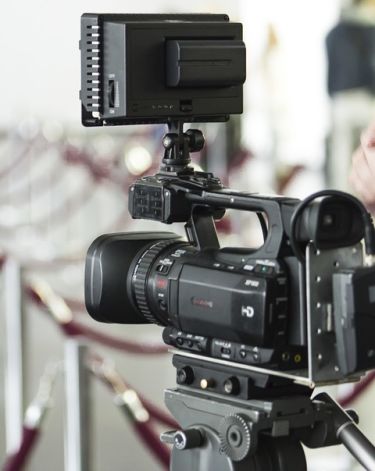 Corporate videos are effective for communication between a company/brand and its customers and prospects. A good corporate video can be used for different purposes and utilized for business growth.
Here are the reasons that illustrate when corporate videos are effective for business growth.
Product Demonstration and Promotion
Videos help the customers understand the workings of a new technical product. Consumers appreciate video tutorials that help them use a new product without hassles. Video tutorials are great for boosting sales of specific products. But, there is so much more you can do with videos in terms of product promotions.
Even if your products don't really require demonstrations to help customers learn how to use it, you can still use videos to promote them. For instance, if you have launched a new herb-spice mix; you can make short videos featuring recipes using the product. When you post these videos on your company's website and social pages, it can help with greater customer engagement. Videos can be used to provide ideas to customers to use your products in various ways. If your customers understand that a product has multiple uses, it will encourage use, and drive more sales.
You can also offer helpful content related to your product or services. For example, if you manufacture a cleaning solution for white cotton clothes, you can also offer helpful content on topics such as –
How to keep your cotton shirts crisp?
How to accessorize your white top for your office party?
How to use the same white shirt for both formal and casual wear?
These kinds of ideas can translate into videos that you can use in your marketing activities and in today's ever present social media channels to drive traffic and raise brand awareness.
Customer Engagement
People love to consume videos as a source of entertainment or information. People also love to post their comments after watching videos. These comments are opportunities for businesses to drive their growth. Responding politely to customers' comments (both positive and negative) can help strengthen a company's reputation. Replying to customers' queries (in a timely manner) can help strengthen business relationships. It can just take a moment for consumers to switch their brand loyalty. Businesses need to utilize whatever tools at their disposal to retain their customers. Direct communication with consumers through social comments is also a good opportunity to know their reviews and opinions of your products. You can also review any suggestions for improvements on new or existing product line. These efforts bear fruit in terms of greater business visibility and recall. They also help to keep your business or brand on the front lines of positive social communication. Now, this can be one of the best things for businesses in the present digital scene.
Fun or informational videos also garner positive feedback from viewers. Such appreciation often translates into the video getting shared on the viewers' social pages; leading to indirect promotional work. These 'likes' and 'shares' on social media can then lead to more conversions. The social shares are important for businesses given the significance of digital marketing for product promotions.
Brand Promotion
You can use corporate videos in any number of ways to strengthen your brand. Whether you run a big company or operate a small business; you can use corporate videos to tell your brand's unique story. You can use promotional videos for product/service introductions, to announce special sales, or to keep new and loyal brand fans up-to-date on the latest offerings. Using corporate or promotional video allows you a new way to bring these kinds of business communications to life and infuse personality into these video assets.
With the rise of social media, there is no reason why you shouldn't use marketing and promotional videos to connect with your audience.
The kinds of corporate videos are cost-effective and powerful tools to drive business growth.