Why Would a Business Want to Use a Temp to Hire Agency?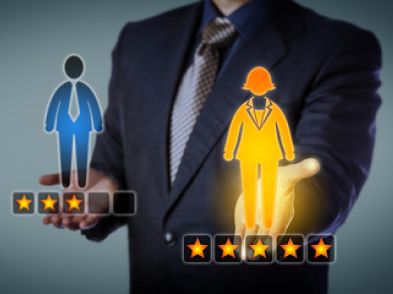 If you are planning to hire talented staff for your organization, you need to research all options. Recruiting costs are significant and the risk of bad hires cannot be ignored. Temp to hire agencies provide a perfect solution where you get enough time to assess an employee before offering a permanent position.
Let's look at how temp to hire agencies work and why you should hire them.
How Do Temp to Hire Agencies Work?
When you use a temp to hire agency, they go the extra mile to find the right candidates for you. You just need to provide the details of the desired qualifications and skills-sets and the agencies will then use all their resources to find the talent you need. Once they find suitable candidates, they will assign these new recruits as temporary employees in your organization.
The new recruits will be on the payroll of the recruiting agency and your company will have enough time to assess the candidates. If your organization find these temporary employees are a perfect fit, your organization can offer permanent positions to the selected candidates.
If your company is not happy with any temporary employee's performance, the recruitment agency will replace them with a new temporary employee who might be a perfect fit for your company.
Benefits of Using Temp to Hire Agencies
Reduce Legal Risks
Temporary employee hiring comes with several legal risks. As per one of the federal court rulings, Microsoft had to pay $97 million settlement amount as the company did not categorize temporary employees in the right manner and denied them employee and pension benefits.
There are two models of temporary staffing. In the first model, the temporary employees are directly employed on the company's payroll but categorized as temporary employees.
In the second model, the temporary employees are employed by a third-party (recruitment agencies) and they are on the payroll of recruitment agencies.
Though both temporary staffing models come with their own legal risks, the second temporary staffing model has less legal risks for companies as the temp staffing agency handles all aspects of temporary staffing including employee benefits and payroll.
Help with Recruitment
When you partner with a temp to hire agency, it manages all recruitment related tasks including advertising. The agency creates effective job descriptions to attract top talent and also helps in other recruitment activities like shortlisting candidates and scheduling interviews.
Help with Training
When your company hires temporary staff, you would want candidates that need little training as you are not sure about the length of employment period. Recruitment agencies are known to have vast talent pools that have ready-for-job candidates with various skills sets and different levels of experience. This enables them to provide candidates who need little training to perform job functions.
Reduce Overtime Costs
When your company is understaffed, individual workers have to work for prolonged hours. Companies are required to pay overtime to employees who work for extended hours. The overtime expenses can be significant. For example, if an employee's salary is $15/hour, after adding overtime wages it could turn out to be $22.50/hour.
In some cases, hiring a new employee seems to be a good option. Temp to hire staffing agencies can quickly provide temp employees and thus help your company reduce overtime costs.
Reduce Bad Effects of Understaffing 
There are several ill-effects of understaffing such as low employee morale and reduced productivity. Many companies fail to understand that employees who work for the extended time could experience physical exhaustion and over-tiredness that leads to decreased productivity. This happens even when you are paying employees more wages per hour for extended hours.
Due to physical exhaustion, employees are more likely to have less concentration that may lead to mistakes. It may also lead to workplace injuries that can hit the bottom line of the company in many ways. Temp agencies can provide you temp staff in less time which ensures your company does not stay understaffed for long period.
These are some of the reasons why businesses want to use temp to hire staffing agencies. The flexibility staffing options, expertise in recruitment and in-depth knowledge of the job market can help businesses save money and enhance productivity without the risks that come with temporary staffing.
Have you worked with a temp to hire agency for your staffing needs? Please share your experience in the comments section below.